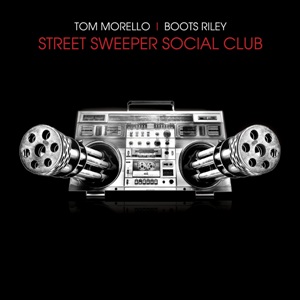 01.- Fight! Smash! Win!
02.- 100 Little Curses
03.- The Oath
04.- The Squeeze
05.- Clap for the Killers
06.- Somewhere in the World It's Midnight
07.- Shock You Again
08.- Good Morning, Mrs. Smith
09.- Megablast
10.- Promenade
11.- Nobody Moves (Til We Say Go)
12.- Promenade (live) (iTunes bonus track)
Imaginense las guitarras de Morello pero con hip-hop ja pues esta interesante la propuesta nada nuevo solo que cionnun muy buen guitarrista.. que desperdicio de guitarras pudiendo estar con rage tocando.. saludos..
Password: NO PASSWORD
Comprimido/Compressed: .rar
Please Vote for us if you like this music blog.
Porfavor votanos si te gusta lo que has descargado.